Rattan Garden Furniture 6 Seater Corner Sofa Table and Chair Outdoor Sun Lounger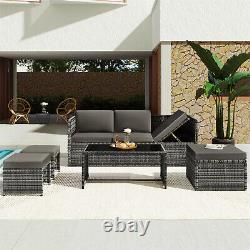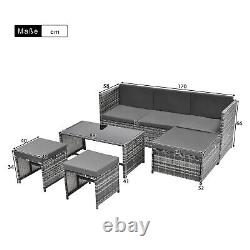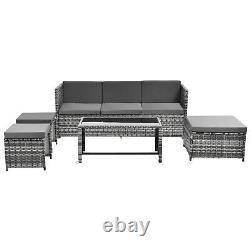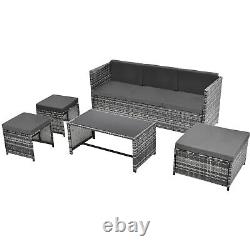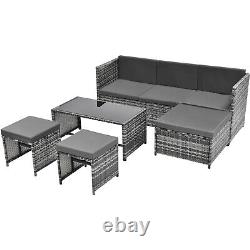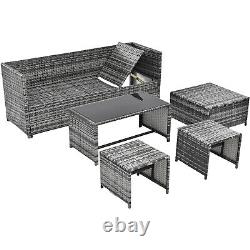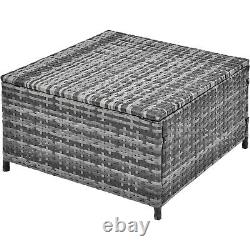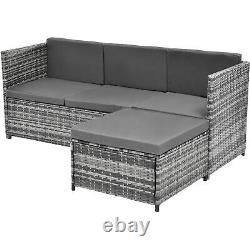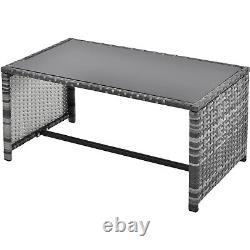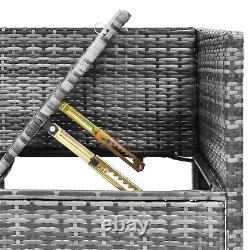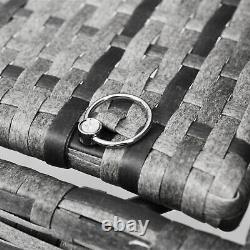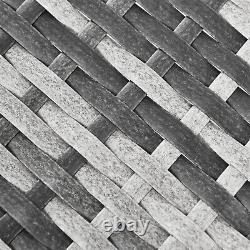 With the attractive rattan look, this patio furniture set not only brings a sense of calm and relaxation to those who sit on it, but also adds a fresh touch to your garden, balcony and patio. Sturdy and resilient UV-coated poly rattan is tightly woven with a powder-coated steel frame that provides strong support. This table and chair are weather resistant, so they have low maintenance costs and you can use them for a long time. An Extension of Your Living Space? Coming with a lounge sofa, a stool and a coffee table, this patio furniture is a good choice for you and your family to spend your free time and enjoy the sun, drinks and snacks outdoors.
It's time to invite your friends to your garden paradise! Rattan Garden Furniture 6 Seater Corner Sofa Table and Chair Outdoor Sun Lounger. This elegant garden furniture is the best choice for all those unforgettable outdoor dinners and relaxing weekend or evening hours in the garden. These pillowcases are waterproof and stain-resistant, easy to remove and clean.
Easy Assembly with Clear Instructions? If you encounter any problem, please contact our customer service with it, we will give you the best solution as soon as possible. Please see the above picture. All specifications are approximate dimensions. Galvanized Steel Pipe, Anti-rust Plastic Spraying, UV Protection Material & Polyrattan and Sponge.
Duration of the product guarantee. They may not arrive at the same time.
Due to manual measurement data, there may be an error of 2-3 cm. All product images are taken with real products, but due to the influence of solar radiation and other factors, there may be a certain color difference. We cannot process telephone payments.
We can only accept products for return with their original packaging in the condition they were delivered. This does not apply to products which are faulty - these will be collected/replaced free of charge. We will then be able to assist you in either sending replacement parts or a new product. Please however beware that Images will be required if the item is damaged or faulty for us to be able to proceed. HISTORY & EXPERTISE We have over 10 years experience both in online shopping. This enables us to source and provide the best products for the Merax brand all while creating the best possible customer experience when shopping with us. Our expertise allow us to source the newest items from some of the largest international manufacturers; with a commitment to ensure that all products are accredited, quality tested and checked to the highest standard. We settle at nothing but the best for our customers. PRODUCTS We created this brand with a vision, a vision of making every house feel like a home. We specialise in homewares including furniture, beds, curtain poles, bathroom accessories/fittings & kitchen appliances. For any room in your house that needs a little love, you're sure to find an array of treats to level up your interiors and make it feel extra special.
PRICE Here at Merax we believe that everyone deserves to have a beautiful home that they love. Furnishing can be expensive and we are passionate about making quality homewares as accessible as we can to as many people as possible.
That is why we make it our mission to provide the best quality items at the most fair and competitive prices we can. OPERATION All of our products are stored and dispatched from our specialised UK distribution centre, capable of processing 10,000's of orders weekly. Our hardworking team are proud to have dispatched over 10 million orders and counting! We believe that our customers are what makes our brand, which is why we are so passionate about their experience and providing excellent after sales service.
We love to hear the voices of the consumer and the feedback provided affects real change & improvement within the business. Our dedicated customer service team, strive to answer all queries quickly and efficiently in a matter of hours. Don't hesitate to get in touch with us with any questions about our products or otherwise, we'd love to hear from you!